So you're at work on a Tuesday, minding your own business, when suddenly the marketing department informs you that you have a black tie event to attend with the executives of the company.... on Thursday.
THIS Thursday. Oh, sure, let me just pull a black tie outfit out of my ***... closet.
Two days notice is pretty quick, even for an experienced stylist like mahself, so I scrambled to explore my options.
Renttherunway.com - So not my style to borrow a dress that like, four girls I went to high school with wore to each others' respective weddings. No offense RTR, but the gallery for each dress that the 'real people' send in, almost always kills it for me. #Basic. Plus, I ALWAYS hone in on the only rentals that are $350 #goodtasteproblems.
Relish in the fact that my homecoming dresses still fit, and make the aqua-tulle-mermaid thing work.
Find a whole look for under $200 that I would actually wear again.
So, after scouring my favorite cheap and cheerful sites, which requires an editor's eye (there is a LOT of slutty looking crap out there) I found this little gem on ASOS.com for $99. What can I say, I love a jumpsuit. I only had one shot at choosing a size, since I needed overnight shipping and there would be no time for returns- so, I sized up and relied on my secret weapon- my tailor. She tapered, cropped, and secured me into this thing.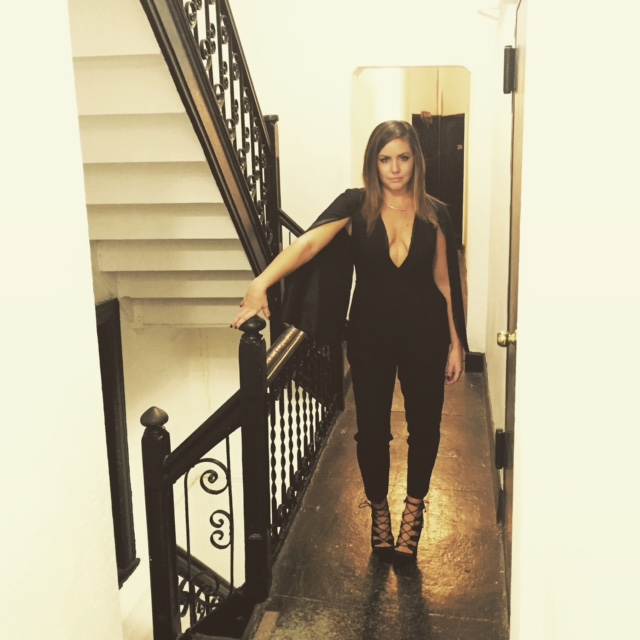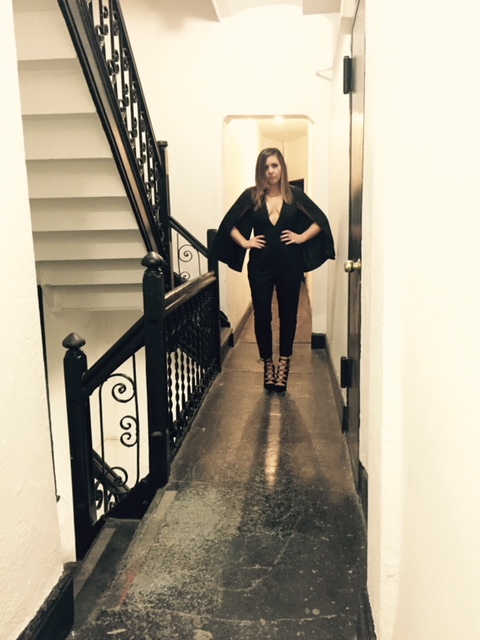 It's my kind of black tie look- not so serious and gown-y, I didn't want to be carrying my bustle up the stairs at da club- the Cinderella thing doesn't really fly in the Meatpacking district. I grabbed some sexy lace-up heels at Zara on my lunch break, and brought an oldie-but-goodie H&M clutch, and a $5 body chain from Forever 21 (which totally competed my vision).
I also had a gift certificate for a blow out at Dry Bar, which I highly recommend. Nothing like someone doing your least favorite beauty routine for you while you drink champagne and watch Bride Wars.
So, all in all I spent:
$99 on cape jumpsuit thing
$60 on heels
$5 on jewelry
$0 on hair
$0 on drinks
Mission accomplished.