In the 5th grade talent show at Atlantic Highlands Elementary, my friends and I performed If You Wanna Be My Lover, and each chose a Spice Girl to be- me, being neither sporty, nor 'babyish', nor slutty (or redheaded? Was she Ginger or Sexy Spice? Remember that controversy?), nor scary (the one no one wanted to be), I was obviously Posh. I was very into the 90's slip dress (mine from Limited Too), the glitter, the press-on nails, the pin straight hair, and the point- you know which one I mean.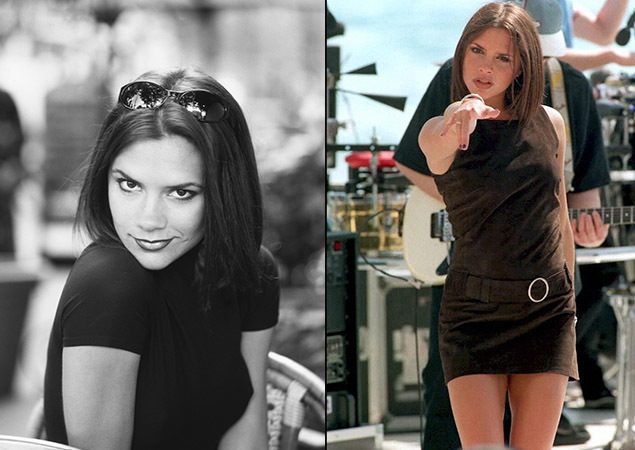 Then it was the leather leggings and blazer look that struck me- leather never looked so chic, in an airport no less (Can you imagine wearing painted on leather leggings and 6 inch Louboutins on a flight? I'll never be that chic.) Probably The Row, first collection if I'm not mistaken (I was an intern at The Row at the time).
Always setting trends, even questionable ones, Victoria evolved into one of the most respected high-end designers in fashion. Her two lines, Victoria Beckham, and Victoria Victoria Beckham, sell among the chicest womenswear, sharing retail real-estate with the likes of Stella and Céline.
While Posh's style was my aspiration in grade five, Victoria's style is now my aspiration as I enter the most professional era of my life. She does tailored, sexy, and structured pieces that are wearable for women who aren't as pin-thin as she. She continues to be the chicest women on earth, with the hottest husband on earth.