Gotta love those Brits! London is the place to be for young, innovative designers who aren't afraid to take risks (e.i. these weird ass shows from Katie Eary and Craig Green) My favorite of all fashion weeks, for obvious, menswear-obsesesed reasons, London Spring 2015 Fashion Week is the one time of year that the shows feel instantly relevant- unlike when we see down parkas in spring and short-suits in winter. These are trends you can wear right now Ah... instant gratification...
DOUBLE-BREASTED
Taken down a notch from it's formalwear older brother, try it with a tee shirt.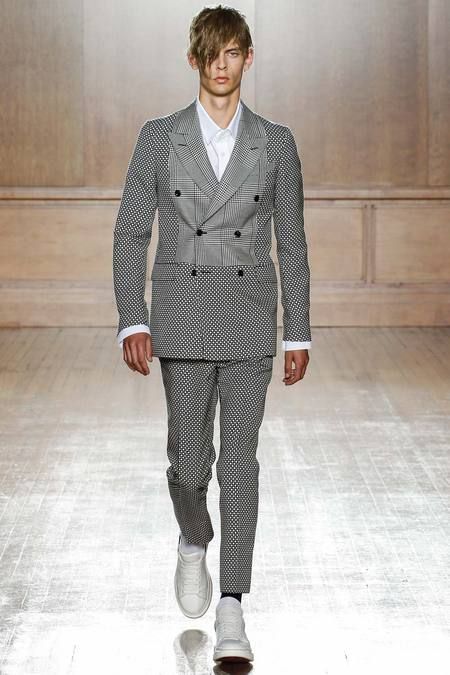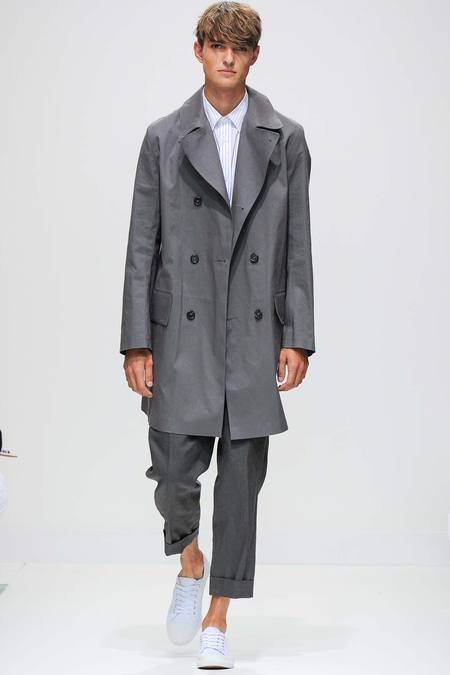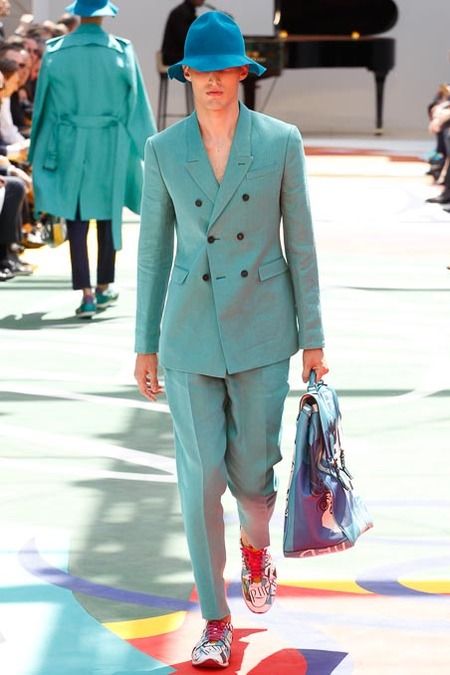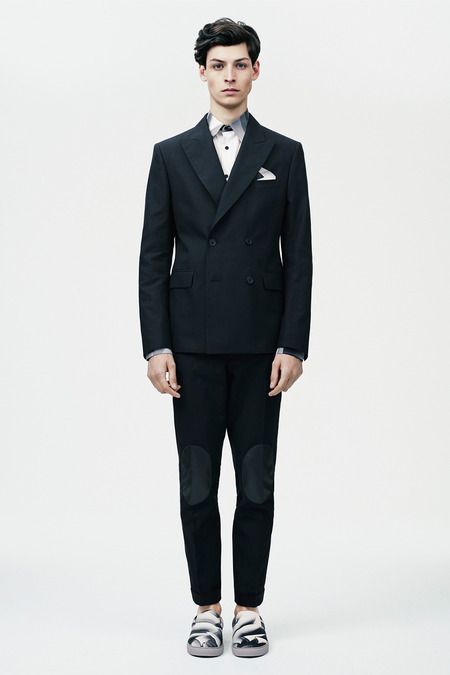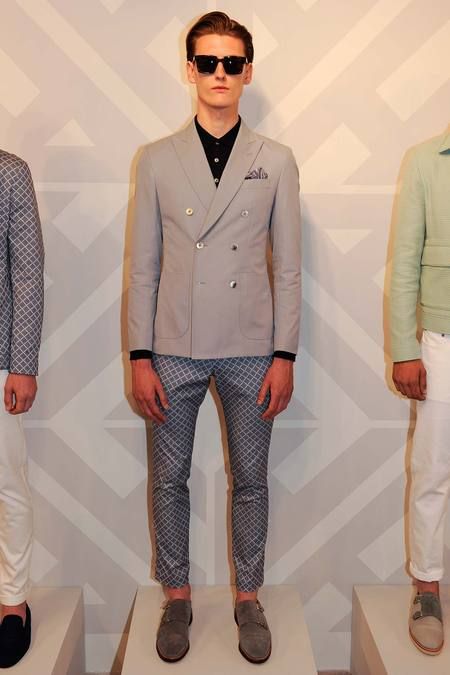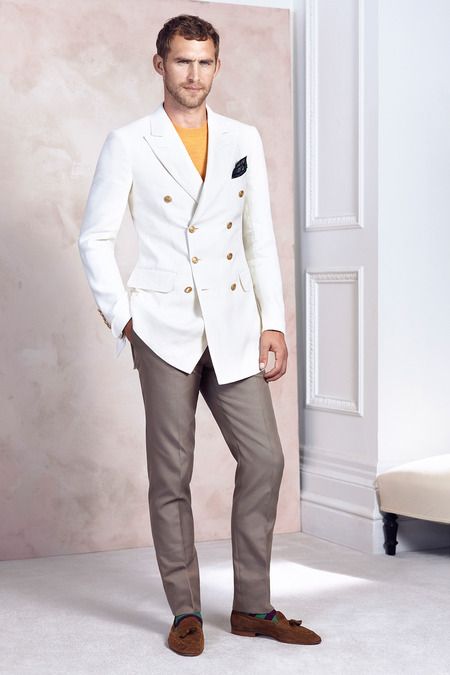 SCARVES
Fancy, dandy, chic, or warm, iterations of wraps are everywhere.
BASEBALL
From banding, to caps, to jerseys, your favorite team wear is totally in right now.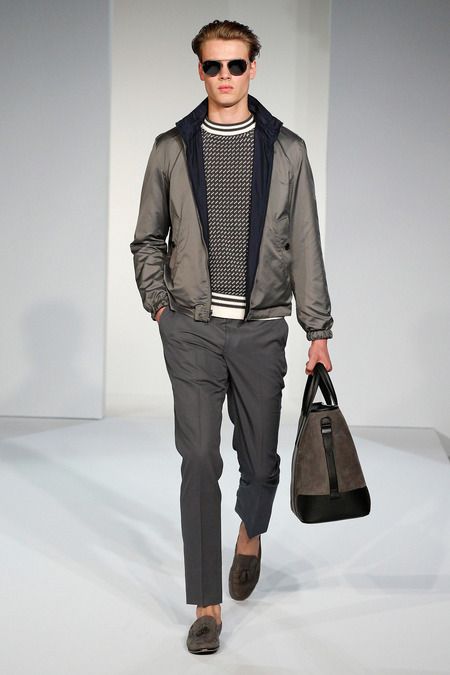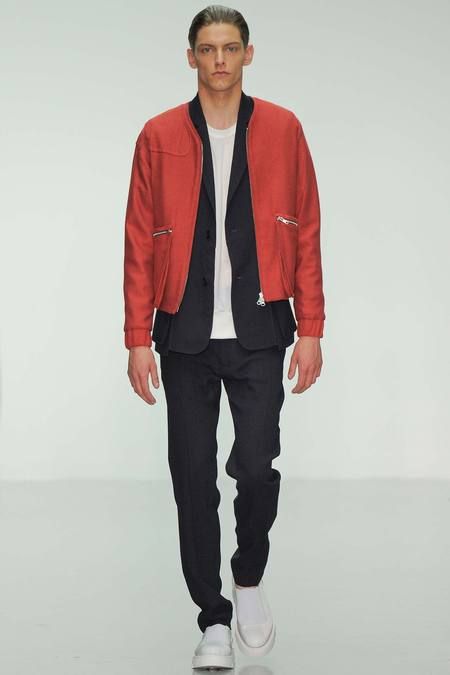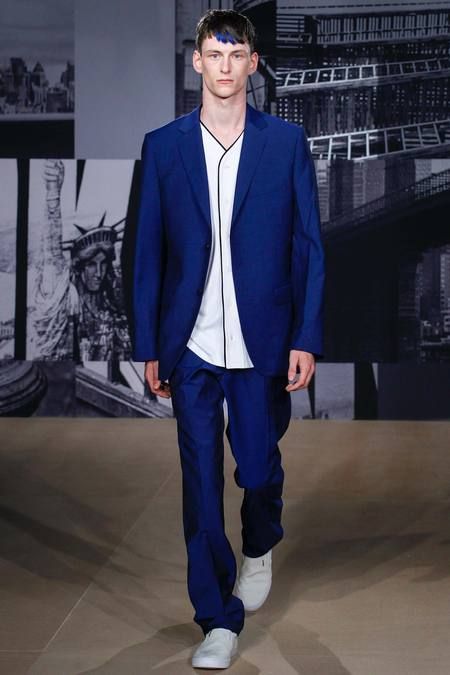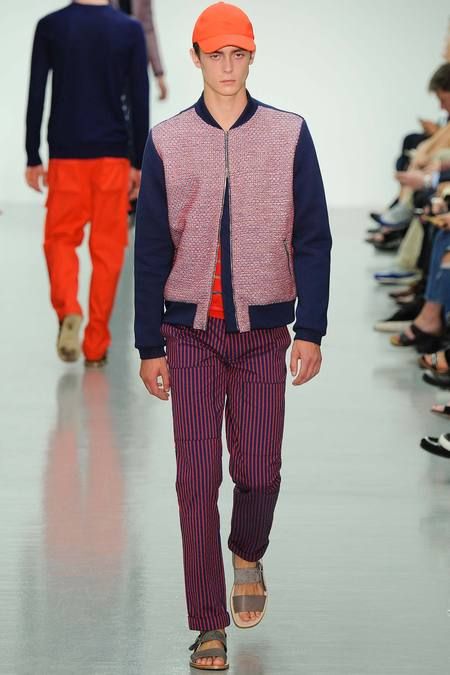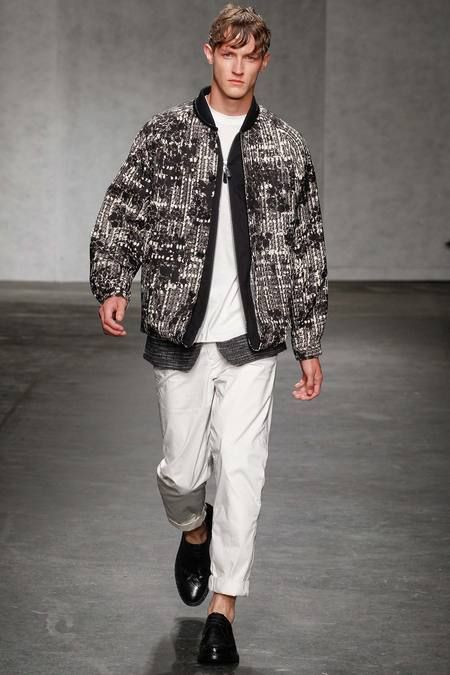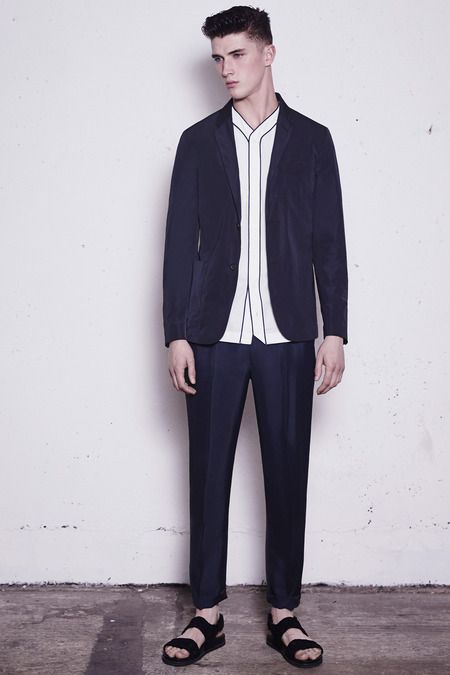 PASTELS
Looks like it's going to be a very Easter-y spring, man up and wear pink.